About Studio 6 Central
Opening Soon — at 6 Central Street Ipswich, MA
Studio 6 Central carries 4 products:
Cars 2 Art
Classic car photography with a vibrant bend. Find us at car shows around Massachusetts, New Hampshire and New England. If you see someone stopped by the side of the road taking a photo of a classic or antique car — it's probably us! There's nothing more photographic than a beautifully restored car. Prints are for sale. Commissions can be arranged by appointment.
ZanyOgraphy
— children's photo parties
You bring the props. We love to push the extreme. If your looking for a straight-on family portrait this is not the place. We're a little different here and really want you to surprise us with  your creative ideas. We're still a family studio, offing children parties run by a certified professional photographer who has taught photography at local Ipswich schools. This will give young budding photographer a safe place to explore photography.
Pet Photography
— for fun or events!
Once you thumb through our pet gallery you will be truly entertained by the character and personality of our pets. It take a special photographer to capture the attention while keeping the animal calm with gentle handling and a relaxed approach. We will dress and pose dogs as long as the animal is willing to be photographed. We also take professional photographs of horses, cats, and farm animals.
Photo Restoration
— Repair damaged and old photographs
We will take you old worn images and make them like new. We copy and retouch the photos and can have them printed on acid-free archival paper — or return to you an electronic file for you to print or use on the web. We also remove water marks from damaged photos and restore ripped and  torn photographs and restore the photograph — aiming at a total reconstruction of the original image.
Photo Studio Rental
We sometime are able to rent our space when time allows. You can rent lights, backdrops, tables, light stands and other photographic equipment. We also have a small array of props, seating, and costumes. Our rental space is reserved for professional photographers only. You may also bring in your own studio equipment.
Art Gallery
The gallery space of the studio is a high visibility area — directly facing Central Street, Route 1A, in Ipswich. We display fine art and paintings as well as photography. We encourage artists to call for availability to rent the gallery, or, be part of a group show. The gallery is currently open by appointment only. If you are interested in attending art openings and receptions please be sure to get on our mailing list.
About the Owner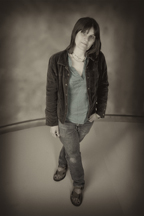 Alison is a graduate of the New England School of Photography 1981, UMASS Boston 1985, earned a Certificate in Digital Graphic Design from North Shore Community College in 2001, and a Certificate in Multimedia Applications from UMASS Lowell in 2004.
During college, Alison worked for several newspapers, and as a photo assistant at Wang Laboratories. She worked as a civilian photographer for the US Air Force before putting her career on hold to raise four children.
Since returning to the profession, Alison has received her accreditation as a Certified Professional Photographer, and as an Adobe Certified Expert (Photoshop). She is a trainer for Special Kids Photography of America (SKPA), a non-profit organization that educates photographers working with special needs children. Alison has earned her Photographic Craftsman and Master Photographer Degrees thru the Professional Photographers of America.
She currently serves as the Secretary for the SKPA. Alison is an active member of the New Hampshire Professional Photographers Association, Professional Photographers of New England, and the Professional Photographers of America.